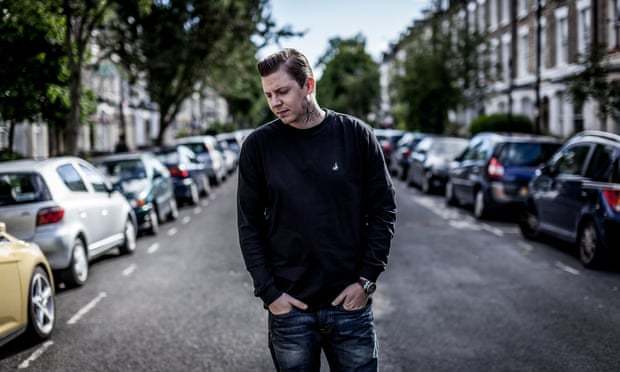 For anyone that didn't watch
Professor Green: Suicide and Me
, where were you?! Go and watch it on BBC iPlayer
now
.
The programme was aired on BBC3 on Tuesday, and followed the rapper Professor Green as he tried to uncover the truth behind his father's suicide. It mainly explored suicide in men, focusing on the statistic that suicide is the biggest killer of men under 45 years old in the UK, and that shockingly over 80% of suicides are committed by men.
As you know, I have a huge interest in mental health, and I also suffer from suicidal thoughts. It was actually of great comfort to me to hear that other people are unfortunately in the same place, as I have felt the way that the people were describing - including feeling dead inside and like others would be better off without me.
I think that Professor Green was so brave to explore his father's death so publicly. The programme is very emotional and thought-provoking, but one of the most honest portrayals of suicide that I have watched. I hope that it makes people understand that suicide isn't selfish, and that someone doesn't kill themselves to hurt others - they must be in a really bad place to do it. And hopefully it will also help people to support loved ones that may be experiencing suicidal thoughts, or help those that have lost someone to understand why they may have done it. And I guess the least the programme may do is help challenge the stigma around suicide.
I'm having a real hate-on-me day today. I'm hating how I look, my body shape, my personality, my lack of money... So I had a good old chat with my mum, who always knows what to say to me to make me feel better. I love you Mum!
Stay positive, work hard, make it happen.