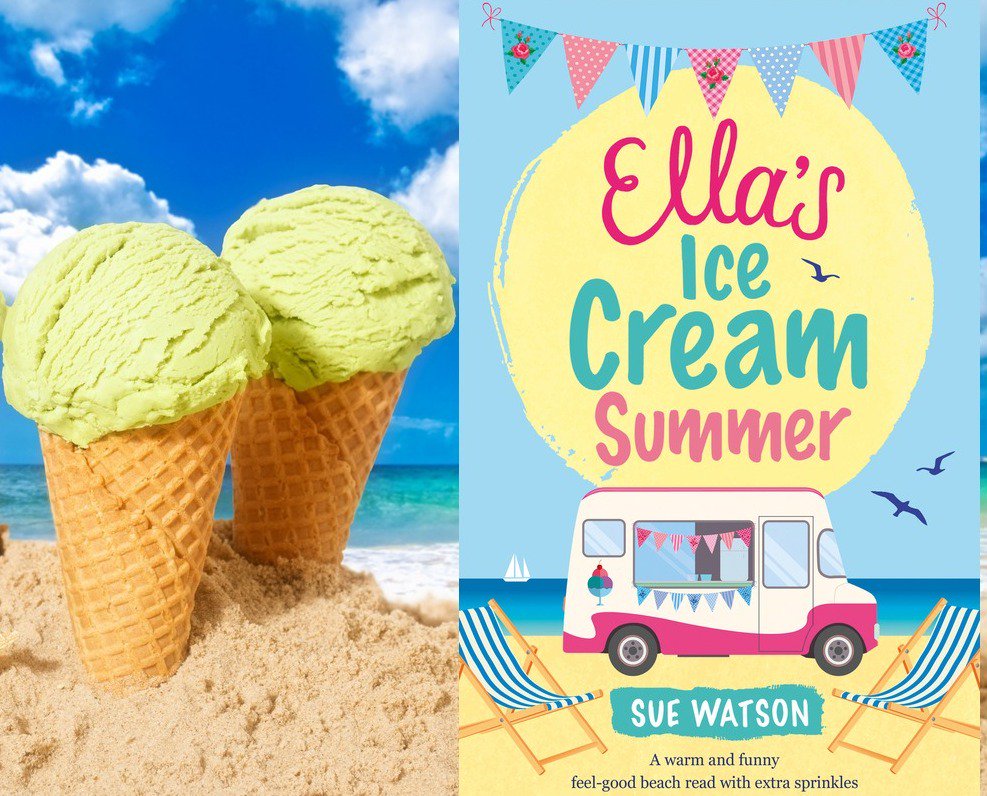 Recently, as the weather has been so nice, I have really been in the mood for some easy summery reads, so when I got the opportunity to read Ella's Ice Cream Summer* on my Kindle I was very excited to get stuck in.
Ella's Ice Cream Summer is about Ella, a 42 year old woman who lives with her two children and her mother. Just before summer hits, she loses her job and finds that she has to sell her house. However at around the same time, her estranged aunt leaves her an old ice-cream van in Devon, which seems a bit like fate. Ella travels down to Devon to run the van for the summer, selling ice-creams along the beach whilst trying to work out what really caused her mother and her aunt to fall out 30 years ago. Whilst in Devon she meets free-spirited Ben, who sees life a little differently and has plans to get Ella's business, and herself, back up and running as quickly as possible.
I really enjoyed this book and found it a really easy read that would be perfect for a summer holiday. It reminded me a little of some of Lucy Diamond's books, whom is one of my favourite authors, especially The Beach Cafe. I did predict the ending around halfway through, but I didn't really mind this as it was easy to read and lighthearted, plus some of the parts made me laugh (especially Ella's mum and the little pomeranian called Delilah!).
Ella's Ice Cream Summer is definitely a must-read for those lazy summer days when reading a book is one of the only tasks of the day - it's such a feel-good read and took me away to sand between my toes and strawberry ice-cream on my tongue.
Close some doors. Not because of pride, incapacity or arrogance, but simply because they no longer lead somewhere.
#projectsmile